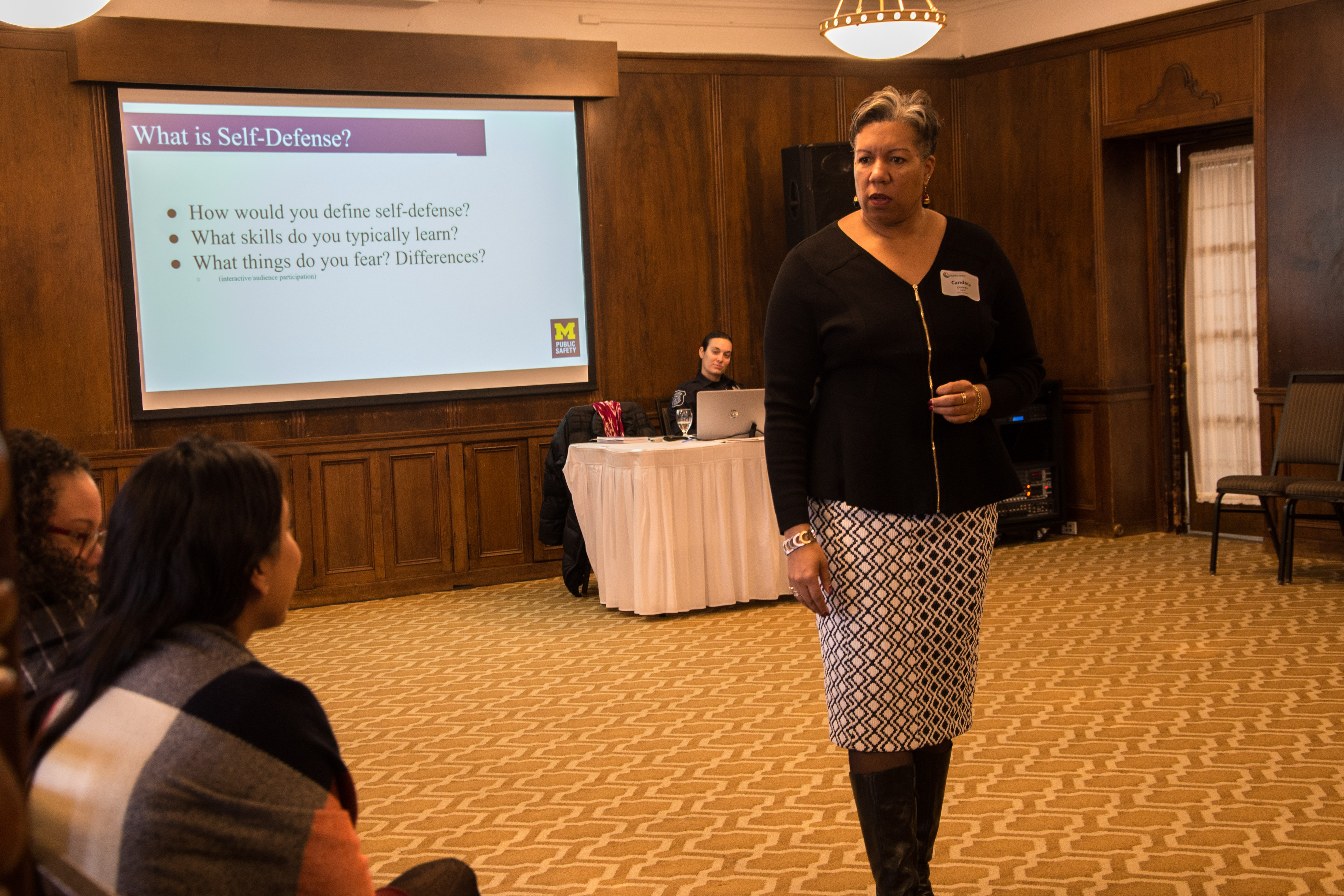 U-M students, faculty and staff are invited to take control of their personal safety by learning physical and verbal strategies to counter violence through our empowerment self-defense workshops.
The workshops, led by Sexual Harassment and Rape Prevention (SHARP)-certified instructors, aim to teach participants situational awareness and prevention skills to leave them better equipped to deal with everything from harassment to potentially violent people to sexual assault. Participants will take part in verbal exercises, physical drills and discussion.
Why take an empowerment self-defense workshop?
Improve your situational awareness skills
Identify threatening situations
Learn physical and verbal strategies to counter violence
Build Self-Confidence
Develop decision-making skills
How can I sign up for a workshop?
Sign up through Sessions@Michigan. DPSS has partnered with Rec Sports to offer workshops at both the Intramural Sports Building (IMSB) and the North Campus Recreation Building (NCRB) at various times throughout the semester. To sign up, .
Sign up through MHealthy. DPSS has partnered with MHealthy to offer weekly workshops that last through April 2019 at Wolverine Tower on Thursdays from 4:15-5:15 p.m. This is an ongoing workshop. Newcomers are welcomed at any point in the program and skills are always reviewed and tailored to the audience in attendance. To sign up, log onto your MHealthy account and purchase a semester pass for the workshops (course number 456201).
Request a department or student organization presentation. DPSS regularly provides group presentations free of charge to students, faculty and staff on a variety of safety and well-being issues, including empowerment and self-defense. If you're interested in hosting a presentation for your department or student organization, fill out our request form or email dpss-safety-security@umich.edu.