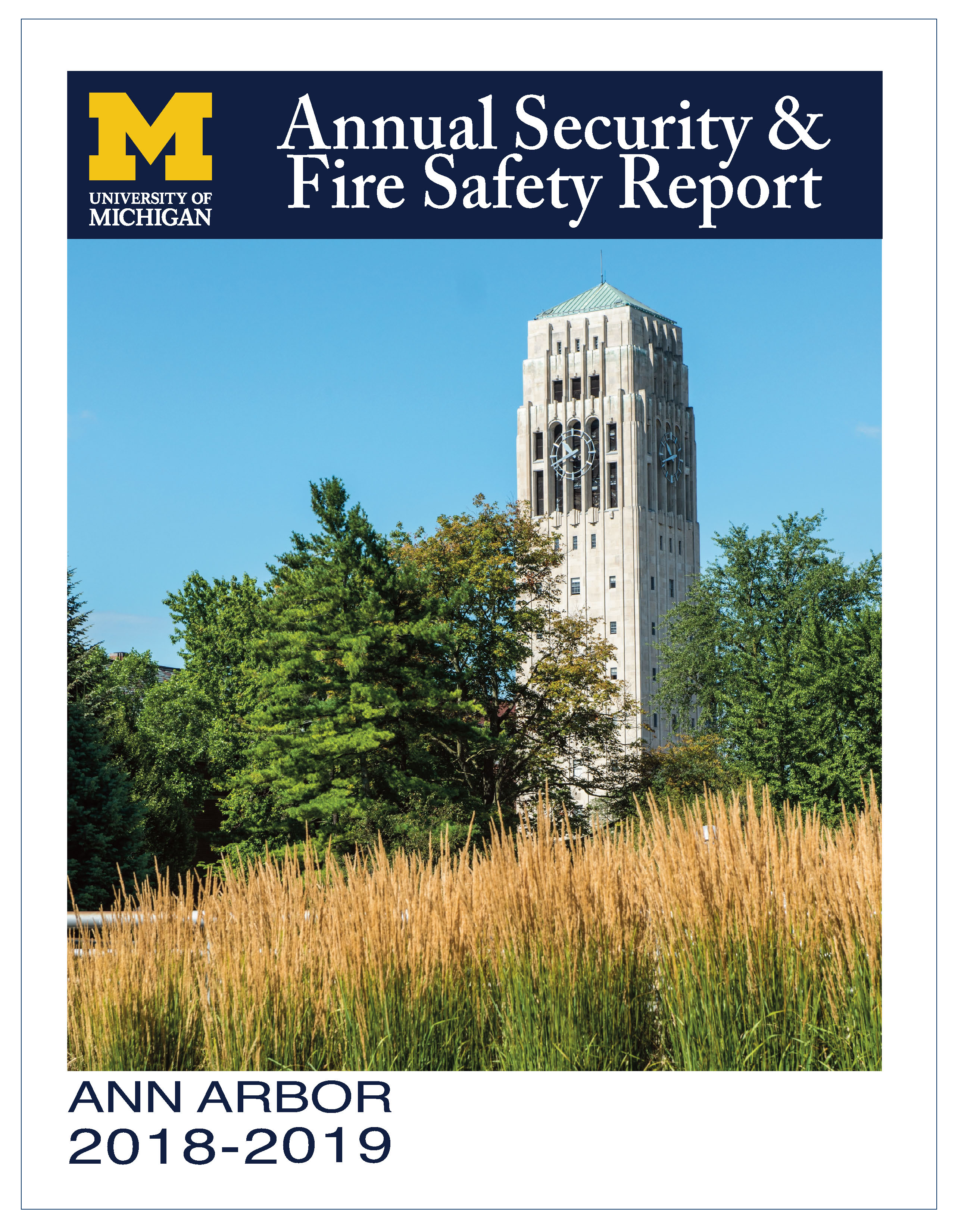 The current edition of the University of Michigan Annual Security Report and Annual Fire Safety Report is available for download.
Hard copy versions are available from DPSS as well as several administrative offices and main libraries, including the Office of Student Life and the Admissions office in the Student Activities Building.
The report includes campus safety information, such as emergency services, safety tips, university policies and state laws and additional support services. Additionally, it contains the Annual Fire Safety Report regarding fire safety and statistics for on-campus housing.
The publication also includes three-year statistics of reported crime, including bias-motivated crimes, on the Ann Arbor campus, adjoining properties and remote locations under University control in compliance with the Jeanne Clery Disclosure of Campus Security Policy and Campus Crime Statistics Act. Additional safety and security information, including crime alerts and daily crime and fire incident logs, can be viewed on this site.
If you have any questions or would like to request a copy of the report, please call us at 734-763-8391.