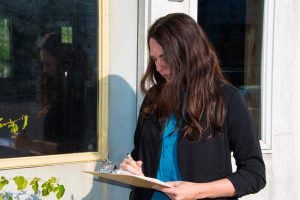 Interested in improving the safety and security of your workplace? If you want to better understand and reduce risks to your facility, our security assessments team provides several levels of assessment to meet your needs.
Comprehensive Security Risk and Threat Assessments
To determine your facility's current exposure to risk, an assessments team member will conduct an onsite visit to your facility. After a thorough walkthrough, we will provide you with a report, which will include recommendations for how to eliminate security gaps, improve existing security measures and make your location less vulnerable to crime.
Safety and Security Consultation
If you have a specific safety or security concern, but don't need a comprehensive assessment, our prevention experts will consult with you to help resolve any issue you may have.
Security System Construction and Design Consultation
Whether you're building a new facility or renovating an old one, our Crime Prevention Through Environmental Design (CPTED) experts help you keep security in mind from the ground up. By incorporating security into the design phase of your construction project, you can avoid problems and costly renovations later. After a building design and planning review our recommendations may include:
Access control
Duress and intrusion alarms